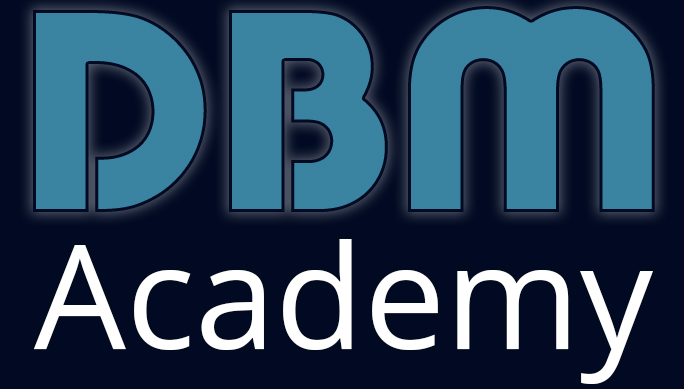 DBM
Blockchain Assets Courses
Blockchain Assets Courses 

Our flagship course covering the full range of Blockchain Education. We begin by understanding where you are in your journey and tailor the course to you. We then take a deep look at the current economic system, before providing you practical steps to empower yourself using Blockchain technology, digital assets and their associated benefits.
Over 5 hours of education and skills that help propel your understanding of WHY the Blockchain is disrupting how the World operates and your opportunities in that change.
If you want to fast track yourself and your position in the crypto, blockchain and DeFi space,  do the following:
Blockchain Assets Course (BAC): YOUR Foundation to understanding WHY the blockchain is disrupting the world and YOUR opportunities in it -  fast track yourself and your position in this incredible space.
 
Already done the Blockchain Assets Course? Your next step is to join 3 Months to Cashflow - personal mentorship through a PROVEN process of Cashflow month over month. Build YOUR Road Map to Cashflow.
Already completed both the Blockchain Assets Course and 3 Months to Cashflow? Be a part of our inner circle - join us in our Skills, Systems, Income and Wealth monthly memberships to gain access to our incredible weekday workspaces, access our forums and enjoy discounts on our courses and programmes.
Learn why Bitcoin and Ethereum are getting stronger

What is the Blockchain and why is it relevant in 2023?

What are Utility and Stable coins?
How do we build decentralised leverage in Blockchain?

What is Tokenomics and why is it relevant to you?
DBM Blockchain Assets Course
BAC
A full course of 5 x1 hour segments detailing all you need to know and apply from Setting up your Wallet to Diversifying your Blockchain Assets across 5 of the most powerful Coins in 2023 as endorsed by people like Teeka Tikwari, Robert Kyosaki, Mike Maloney and Charlie Shrem.
We cover the full spectrum of the Blockchain over 5 weeks to fast track your knowledge and position in this incredible space some say is the bedrock to the greatest wealth transfer mankind has known that is open to ALL who care to learn about it.
Let us take you through from the basics of Wallets, Exchanges and Tools, into the big picture of the Blockchain Universe and how industry and human interaction is changing, then finally into full positioning into Tokenomics, Digital Alchemy and Leverage to becoming your own Bank!
By the time the 5 weeks are complete you will not only understand what the Blockchain is, you will be well positioned to own a front seat as it becomes mass adopted in human society, globally.
We look forward to helping you get your journey to PRIVATE Asset Wealth under way....
Upcoming Early Bird Dates
What previous participants say ...
"This course in my view is fundamental to beginners in this space. You need to get a grip on the basics and understand how the blockchain system works and what it is trying to accomplish before going further. I had already invested in a couple of platforms of which I have to admit, I didn't understand. Now I do understand. In doing this course, alongside the free workshops in the DBM Academy, I have developed a new mindset which I am super excited about and grateful for. Before, I was 50/50 committed, with a bit of dabbling and very sceptical. Now I am 100% committed, taking this journey very seriously, have set my goals to be financially free in 3 years and am so excited to learn and earn."

"Mella is such a great presenter. She delivers everything clearly and at a pace that works. I loved hearing from the participants their feedback from last week, questions & general sharing on learning. This is wonderful training! I have a long way to go in the blockchain & crypto arena however, have learned so much in the past 4 weeks. Thank you Sarah, Mella & Sean."


"My educational journey between school, university and postgraduate study lasted almost 18 years and I can honestly say that the 5 weeks on the Blockchain Assets Course was by far the most useful and actionable education I have ever received. Here you will learn all the things they don't want you to learn in school and complete the course feeling empowered with knowledge and a reason why to take responsibility for your financial independence."

"The Blockchain Assets Course gave me a great insight into how blockchain and crypto works. It was this course the propelled me onto becoming a DBM Coach. Learning the fundamentals about blockchain and cryptocurrency is hugely beneficial in taking a step towards becoming financially empowered."

"Even with over 6 years of experience in this space, the Blockchain Assets was a great refresher for me. I learned some new things and it broadened my perspective even more."



"I started the blockchain assets course when I recognised that I needed to get serious about this journey. It was clear that those who succeed in the blockchain space have focused on education primarily. I found the course highly engaging, and completely changed the way I thought about our financial system, and blockchain solution. After completing the course I went full steam ahead, soaking up as much information as possible, and putting it into action."
Subscribe for the BAC Early Bird waiting list
Subscribe here if you want to be kept informed of future dates dates and other Blockchain Assets Course information.
Not ready for a full course yet ?
Subscribe to the DBM Academy to get access to Free workshops and more..
Learn From Industry Experts
Get access to the world's best blockchain academy and learn industry-specific, future-proof blockchain knowledge at a fraction of the cost of traditional education.
Are You Ready to Change Your Life? Join the Academy...